Power – semiconducter switch "IGBT400A"
Instantaneous semiconducter switch for high current in laboratory applications.
The "IGBT400A" can be used for continuous currents up to 400A or short term exposures up to 2500A ac respectively 3600A dc.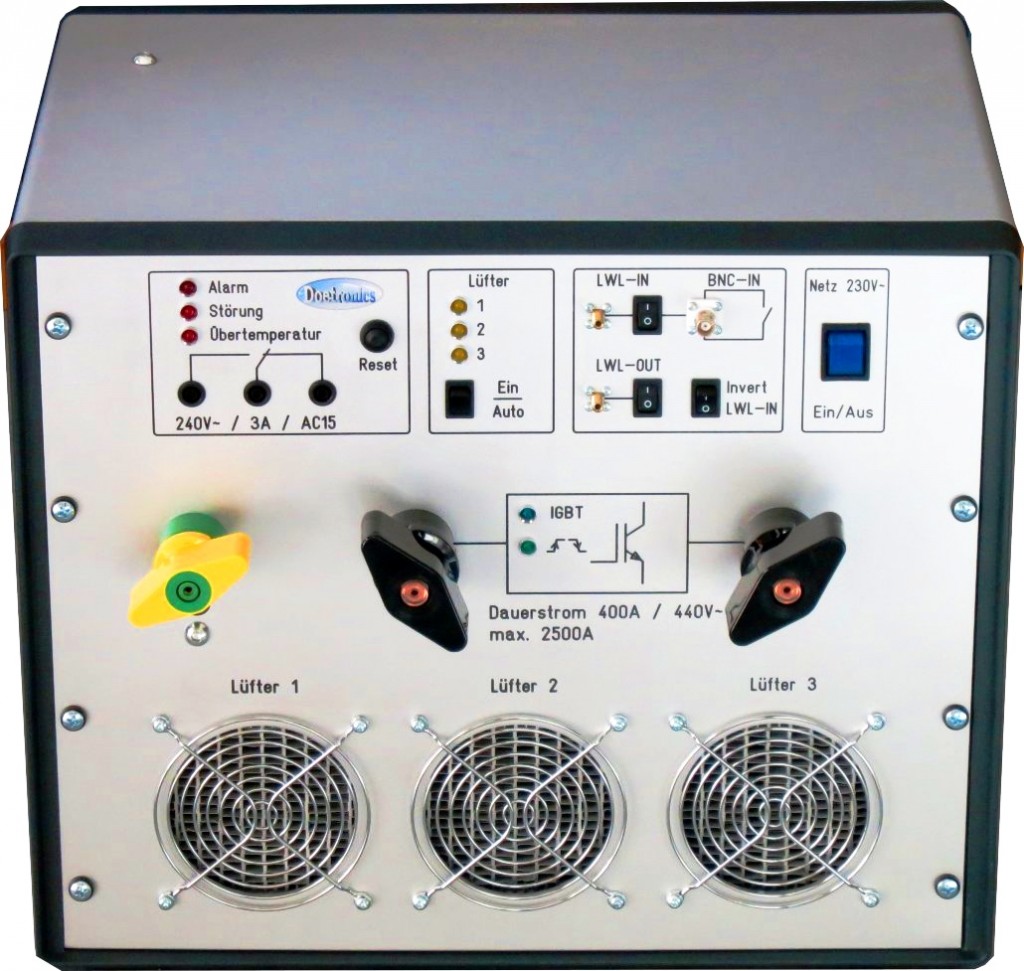 Nominal values:

– switching voltage: 440V ac/dc
– continuous current: 400A ac/dc
– Short term exposure alternating current: 2500A
– Short term exposure direct current: 3600A
– Dielectric strenght against potential earth: 4000Vac

Characteristic curve for short term exposure: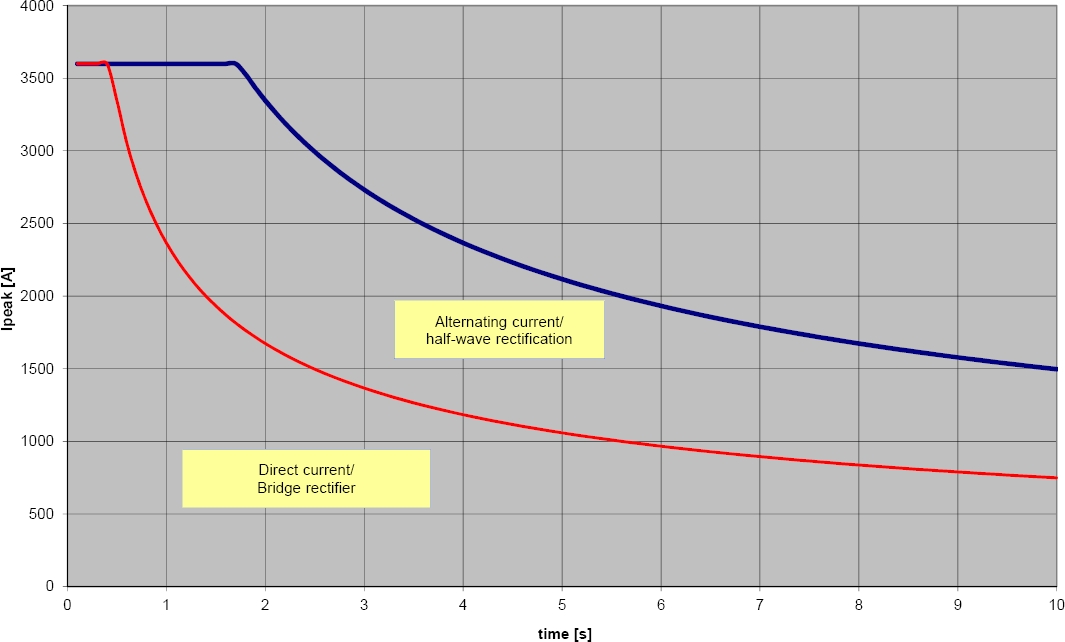 Activation:
The "IGBT400A" can be triggered either by a potential free contact (BNC – socket) or fibre optic.
Optionally a fibre optic output can be activated for triggering further units. This output can also be switched for inverted operation.
Activation with "RCD2010A":
The Synchronous-switch function of the "RCD2010A" can be used for triggering the "IGBT400A" for example at 45°el. phase angle. Due to this short circuit tests such as required according to IEC 61643-11 or IEC60669-1 or various tests according to IEC 61008-1 and IEC 61009-1 are possible.
Activation with "DoeControl":
The "IGBT400A" can also be triggered by the control- and automation unit "DoeControl". In this way "DoeControl" can be extended with a power output.
Features:
– Automatic Fan Control
– Overtemperature shutdown
– Shutoff with interference of IGBTs
– Potential – free signalling contact (overtemperature / interference)
---