Current monitor "LF2005"
Electrical isolated sensor for direct current and alternating current.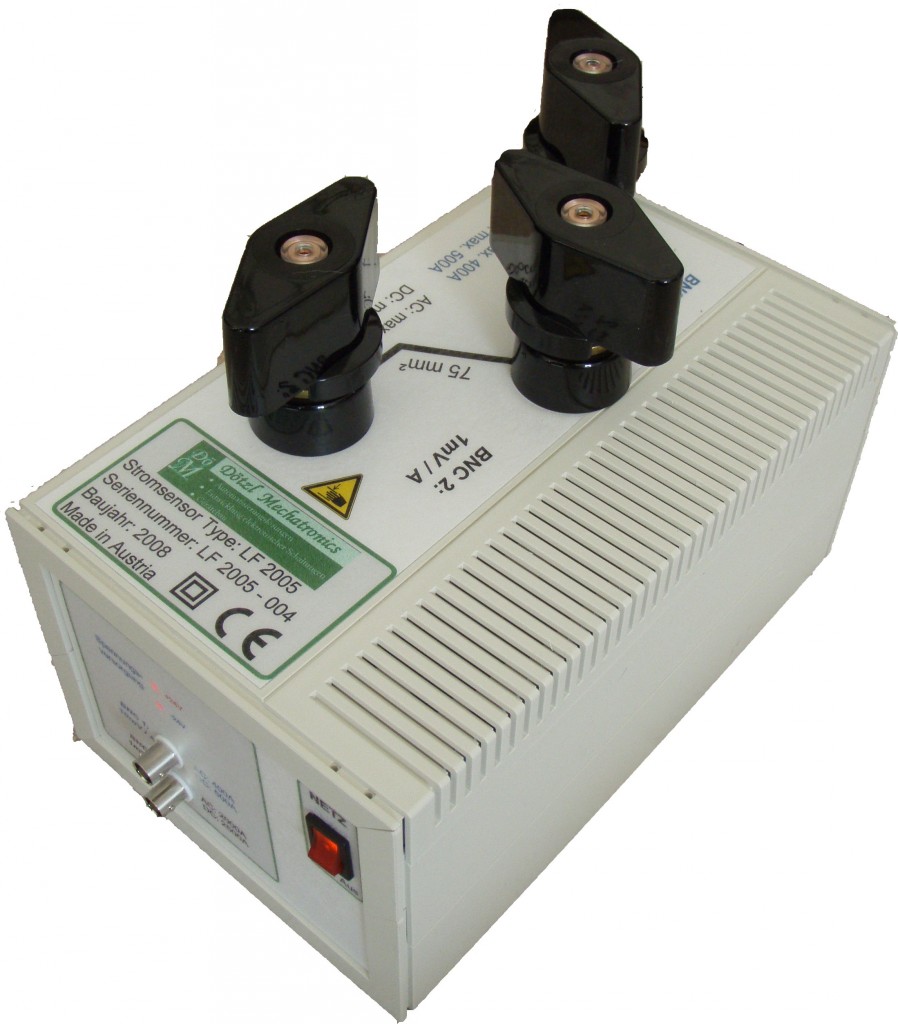 (Example)
This equipment has two measurement areas. The connections for measurement are carried out with Ruhstrat terminals for an optimal bonding into laboratory test setup. The maximum continuous current is equal to the corresponding cross section of the respective measurement area.
Mesurement area 1:
– Alternating current 10A bis 400A
– Direct current 10A bis 500A
– Output with BNC-socket: 10mV/A
– Cross section: 50mm²
Mesurement area 1:
– Alternating current 400A bis 2000A
– Direct current 500A bis 2500A
– Output with BNC-socket: 1mV/A
– Cross section: 75mm²
Overall accuracy: < 1,25%
---
Similar products:
Doe600
Doe2005
Doe5000